Companies in almost every industry offer summer internships. How will you stand out in yours?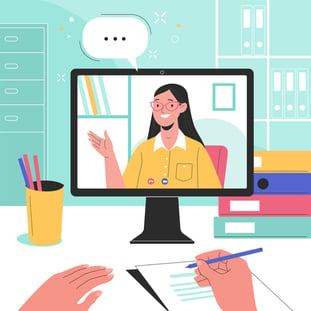 Summer internships can be a great way to get practical experience in a particular field or industry. As an intern, you may get to work on a variety of tasks and projects, and have the opportunity to learn from experienced company professionals.
What are companies looking for?
Companies use their summer internships as a critical tool for identifying and attracting top talent into their employee pipeline. The internship itself gives companies a real-world opportunity to evaluate a student's potential for success as a future employee and how the student might contribute to the company culture.
For the intern, a summer internship can be a valuable learning opportunity, giving you the chance to gain hands-on, practical experience in your field of study or interest while developing new skills and uncovering professional development opportunities.
5 Tips to Maximize a Summer Internship:
Develop professionally & Learn new skills: Take every opportunity to gain practical experience in your field of study and develop your skills this summer. Each new skill you learn is something you can add to your toolbox which will help you during the internship and your entire career.

Build your professional network: Internships are a great way to make connections with professionals in your company and your industry. These conversations and relationships can help you understand what opportunities even exist in the company and, perhaps, open your eyes to a work area you never considered. Check out this post for networking tips!

Explore career options: Use the internship opportunity to test out a particular career path and determine if it is the right fit for you. Remember, every person you meet during your summer is a chance to learn about another career journey which may inspire you with ideas for yourself.

Add to your resume: Internships can provide valuable work experience that can be included on your resume and make you a more competitive candidate in the job market. Be clear about your work during the summer and make sure you are striving to favorably impact key metrics that matter to the company.

Get exposure to company culture: An internship also gives you the chance to check out the culture at a particular company and determine if you would enjoy working there in the future. A company's culture is all about the people and the ways they work and interact; so, get in there, get connected, and see what feels right for you!
At the end of the summer internship, you may walk away with a full-time job offer in hand, or an invitation to apply to the company's full time rotational or management development program (if they have one).
Remember! Companies want to convert their top summer talent, so meet their expectations, take advantage of every networking opportunity to learn, grow, and get what you need (and more). And be sure to stay engaged through the entire program. When all is said and done, companies hire people not a cheklist of skills, so put your best self forward this summer!
Click here to learn more about how Culturora helps companies create networking opportunities for networking summer interns.
---